Academic Session Begins on Zoom Cloud Meetings- 5 April 2021
The academic year began on 5th April. Owing to Covid 19 Pandemic in the country the school started online classes for the students of all classes using zoom meetings. Text books and notebooks were distributed for all Classes. The time table for the students was shared on the respective class Whats App group.
Inter House Rangoli Competition - 30 April 2021
The inter house Rangoli Competition was conducted online this year for classes 4 to 12. Students prepared wonderful Rangoli designs and shared the photographs of it on whats app. The topics for classes 6 to 8 was Festive Rangoli, the topic for classes 9 to 12 was Rangoli with social message and the topic for classes 4 & 5 was Free hand design.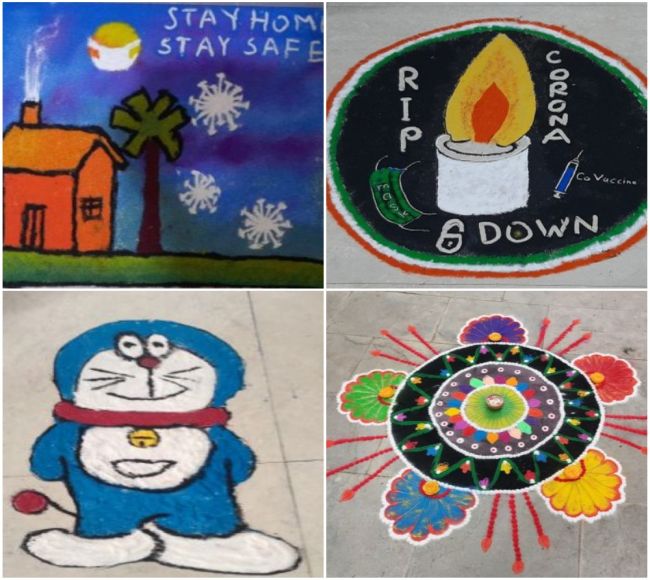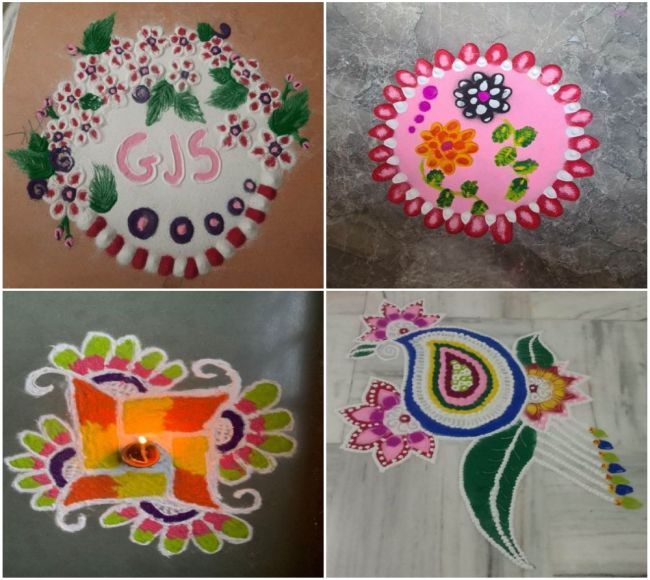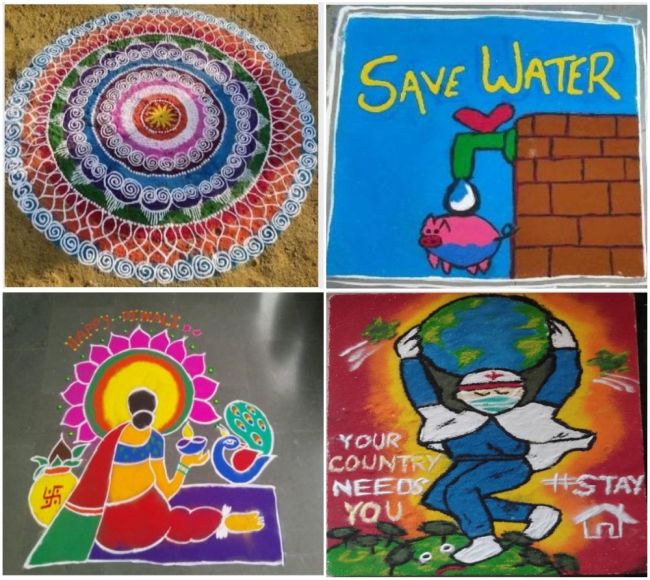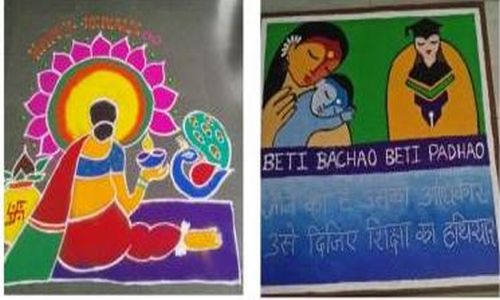 The winners from various class groups are as follows:
Class 4&5
| Name | Class | House | Position |
| --- | --- | --- | --- |
| Kanak Maniyar | 5B | Venus | First |
| Shlok Gite | 4B | Saturn | Second |
| Samarpan Sabu | 4B | Mercury | Second |
| Samhita Karwa | 5A | Saturn | Second |
| Krushna Shinde | 5B | Mercury | Second |
| Aarya Magre | 5C | Mercury | Second |
| Anushri Karwa | 5C | Saturn | Second |
Class 6 to 8
| Name | Class | House | Position |
| --- | --- | --- | --- |
| Siya Bhakkad | 6C | Mercury | First |
| Uditi Malpani | 6C | Mercury | First |
| Madhura Bhalekar | 7B | Mercury | First |
Class 9 to 12
| Name | Class | House | Position |
| --- | --- | --- | --- |
| Khushi Bharuka | 12C | Saturn | First |
| Saloni Lohiya | 10B | Jupiter | Second |
| Tanvi Desarda | 10B | Jupiter | Third |