Academic Session Begins Offline- 4 April 2022
The academic year began on 4th April. After a gap of two years the new academic session began offline. The students started attending offline school in full strength. Text books and notebooks were distributed for all Classes. The time table for the students was shared on the respective class Whats App group and in the Student's Communication note book as well.
Alumni's talk in the Assembly and interaction with students - 7 April 2022
The school is celebrating its 25th year next year. As an initiative towards the Silver Jubilee celebration the school has decided to invite the GJS Alumni to speak in the assembly and interact with the students in class. The alumni would be sharing their experiences in the areas where they are working and share information about their profession. To start with Mansi Agrawal of class 10 batch of 2017 was invited to speak in the assembly and interact with class 10 students after the assembly. Mansi is persuing her degree in the field of Arts and is working as a commercial photographer. It was indeed a very interesting and informative session for the students.
Here are few memories captured.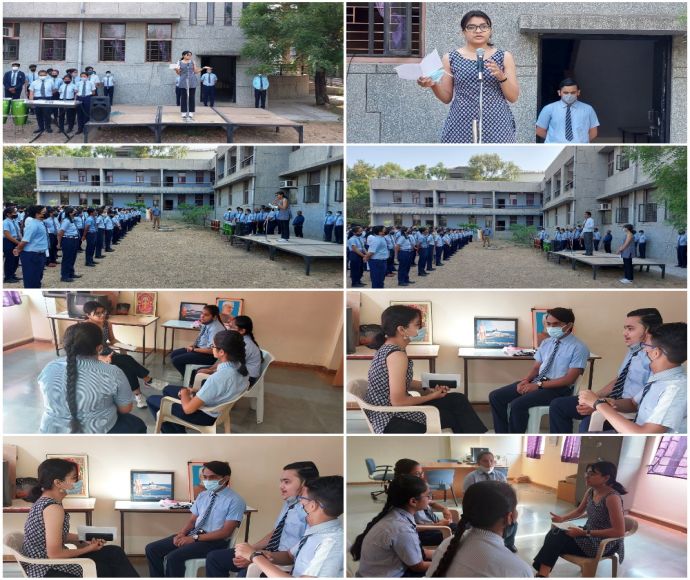 Investiture Ceremony - 23 April 2022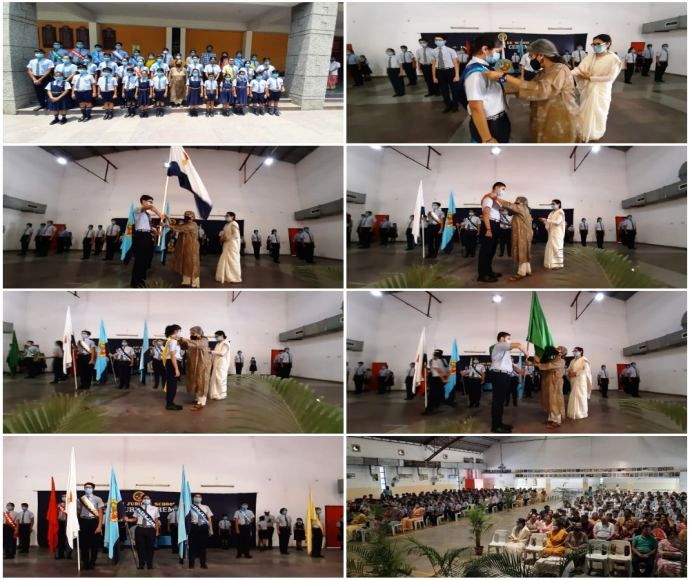 The Investiture ceremony for the Year 2022 took place on the 23rd of April 2022. The Chief Guest for the ceremony was Dr. Usha Zehr Barwale, Chairperson, GJES, who congratulated the newly appointed office bearers and spoke about the importance of team spirit and leading by example. The ceremony was witnessed by the students of Classes 6 to 12 and the parents of the elected Student Council. For the first time the students from Class 5 were selected as House Prefects. The Investiture ceremony began with the School and House prefects trooping in the MP Hall followed by a prayer and Lighting of the Lamp. The Chief Guest presented the badges for the School Captain, School Prefect, Sports Captain and all the four House Captains. The House mentors presented the badges to the Vice Captains and the Secondary and Primary Prefect for their respective houses. All the School and House Prefects took the oath in unison. The ceremony concluded with National Anthem followed by High Tea for the Parents of Elected Prefects and the Prefects.